You sure can! When you're creating your PerkSpot account, you can select your country so that the offers you see in your account are those that are available in your country.
We have some great offers for you, including hotel discounts through the Travel Discount Center! However, please note that although we do offer discounts outside of the United States, they are currently on a limited basis. Any of the offers that are presently available in your country can be found by scrolling through the home page in your PerkSpot account.
If you ever need to update your country, you can do so by clicking the avatar symbol in the upper right corner of your account and selecting "My Account", as seen below: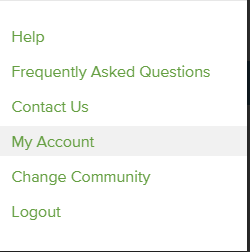 Then click "Update My Profile" on the next page to ensure that your location is accurate.
Happy Savings!