The company that provides you with PerkSpot will have its own unique portal on PerkSpot that will allow you to access your account. On the log-in page, you can enter your email address and the password you created when you registered for your account.
If your company registered an account for you on your behalf and you haven't set a password yet, enter your email address on the log in page. You will see the following notification appear: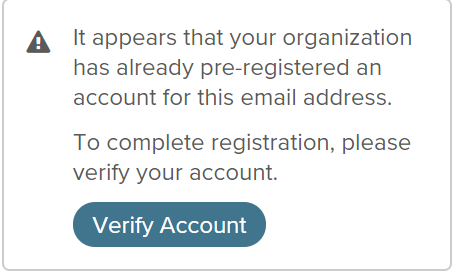 Click the "Verify Account" button to email a link to your email address that will allow you to set your password. Keep in mind that it may take up to 30 minutes to receive this email, but once you do, you'll have access to hundreds of ways to save!